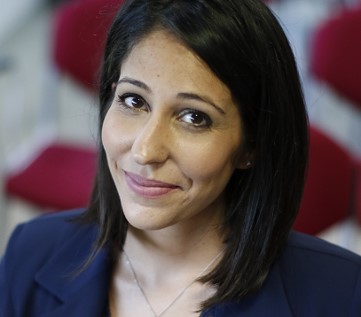 Orcid ID:
Scopus Author ID:
WoS Researcher ID:
e-mail: antonella.giavov@gmail.com
skype: Antonella Giacovelli
Phone:
Antonella Giacovelli graduated with a bachelor degree in Environmental Sciences and Technologies at University of Salento in July 2019, with a thesis entitled "Biomonitoring of the marine coastal area of Brindisi through the application of bioassays and biomarkers in bioindicator organisms".
In April 2022, she achieved a Master's degree (magna cum laude) in Environmental Sciences at University of Salento in collaboration with ISAC-CNR, with a thesis entitled "Study of the toxicity of atmospheric particulate matter PM10 using the human alveolar A549 cell line".
Since July 2022 she is research fellow at the Department of Mathematics and Physics of University of Salento funded by POC Puglia" RIPARTI: research grants to restart with companies" Action 104 -D.D. n ° D.D. n. 159 del 10/06/2022 and she carries out her research activity at the jointed labs University of Salento/CNR-Nanotec. Her research activity is focused to study the effects exerted by emerging chemical contaminants, (nanomaterials and pharmaceuticals) released into the environment, on model marine organisms for the development of innovative technologies and biomarkers/assays for environmental biomonitoring. The project involves two main phases: ecotoxicological analyses and optimization of miniaturized sensor platform for in situ analysis.